THE STORY of FRANCESCO MARIA CONTI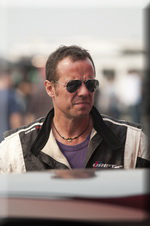 Francesco Maria Conti was born February 29, 1964 in Desio, a small town near Milano City.
Now, He lives in Switzerland and He is the CEO fo the Flashtec SA Company.
Until 1980s and 1990s he approached the world of racing and He followed to the Renault Rally championship.
Currently He is a great Tuner and He's involved in the King of Europe DRIFT PRO SERIES 2013 season.
He was also the champion of the season 2011, 2012 !!!

Francesco Conti - King of Europe Drift series Review VIDEO